3 mistakes to avoid if you want to achieve your goals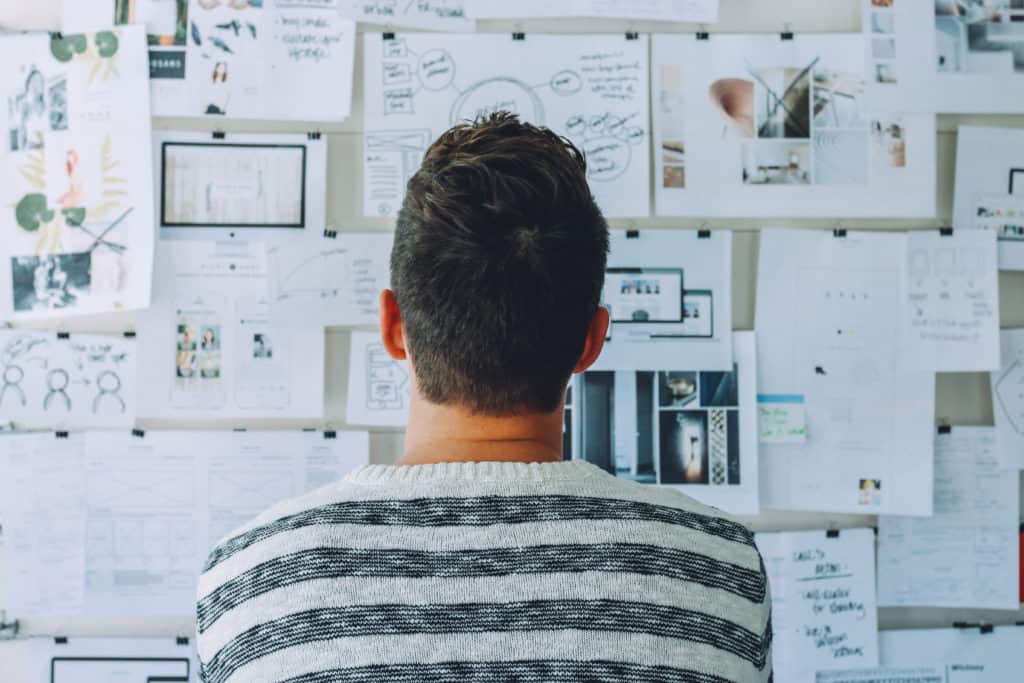 What will you tell me, if I ask you what's the major goal in your life right now?

What? Don't you have one?
Hmm…okay.
But I am sure you have dreams. Who doesn't dream about their ideal life?
The job you must have, the kind of partner you want, the places you want to see.
It can go on and on.
Well, goals are nothing but these dreams given a direction, plan and a deadline.
If that's the case, it is easy to set goals, don't you think? But the truth is, only a small minority of people have well-defined goals in life.
It's in their mind, but not on paper; or on screens (for the Millennials). Here I want to tell you why you should set goals and how to avoid these mistakes.
**This post contains affiliate links. I may receive a small commission at no extra cost to you if you make a purchase through my affiliate link**
Have goals that will make a difference in your life



You can stick to your goals if you realize it's something that's going to make a remarkable difference in your future.
If you want to stick to your goals until its completion, your goal must mean something to you. You should know in your mind that it is something that really will change your life or at least make visible changes over time.
Those are the goals you should be aiming for.
I am stressing this because once you set out on working on achieving your goals, there could be many roadblocks.
There can be challenges in the form of your health, or relationships at home/work. You have to overcome all those to achieve your goals.
How to have goals that you feel like working for every day?
Brian Tracy, in his book Goals, talk about a method called Wave a Magic Wand.
Quoting him:
In determining your true goals, use the "Magic Wand" technique.

Imagine that you have a magic wand that you can wave over a

particular area of your life. When you wave this magic wand, your

wishes come true!
Wave a magic wand over each area of your life (health, relationships, work etc). If you could have any three wishes in that area, what would that be?
This exercise will help to find out your high priority wishes in each area.
You can set goals in that area.
mistakes to avoid if you want to achieve your goals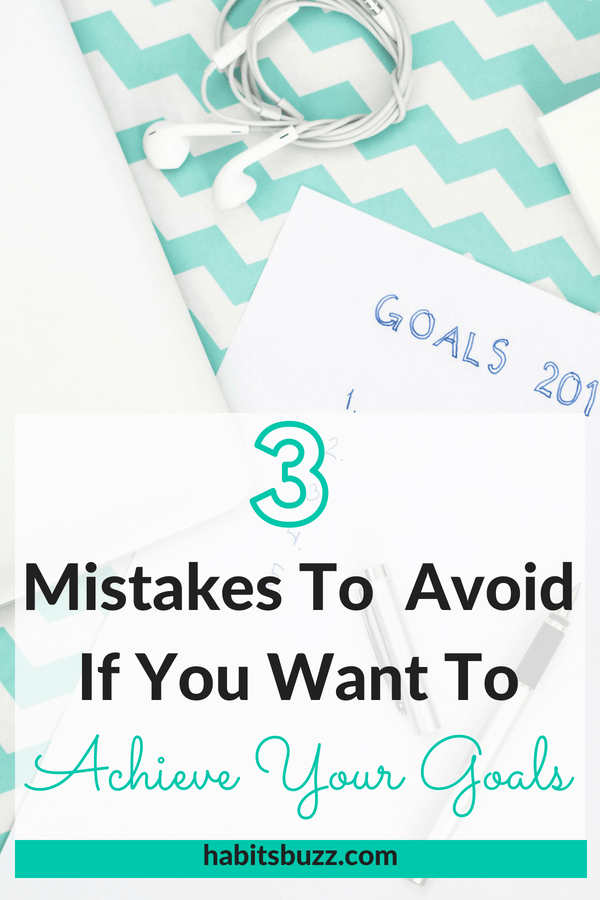 1. Setting vague or unrealistic goals



As I said, the reason we set goals and want to achieve them is to have a sense of direction. We should know what to focus on and what not to.
If you say you will start a diet next week, it is too vague.
Specify which day of the week, specify what kind of food you are going to include in your diet, what to exclude and how much portion.
Now you have a clear idea of what you should do.
It is easier to take action on such well-defined goals.
And if you are a beginner at something, don't set unrealistic goals.
Like, I am going to do 60 minutes of yoga starting from tomorrow, when you haven't flexed a muscle in your life.
It will cause more harm than good and can be detrimental to your health.
Also, it will not help in establishing a habit.
Always start small.
Aim for simple poses in the beginning and gradually work your way upwards.
You can say like this, my goal is to do 60 minutes of yoga thrice a week before breakfast.
But to reach there for the first month you could start with simple poses for 20 minutes and work upwards as your body gets used to it.
This will instill confidence in you and you will keep doing it. But if your goal is too unrealistic, chances are it will scare you off after the initial excitement wears down.
That's why many New Year resolutions fail by the first quarter of the year.
According to Statistic Brain, only 9% of Americans who set resolutions in 2017 felt they were successful in achieving them.
It is because people set too big goals and they expect to have a transformation from day one. They get discouraged if they don't see the results and think they are a failure.
So always set an achievable goal and once you accomplish it, you can plan for the next step.
2. Not having a system



Once you have determined what your goal is, you should have a system in place.
For example, if you want to finish reading a 600-page book in a month, you should read at least 20 pages a day. That is having a system in place to achieve your goal.
Similarly, if you want to do 150 minutes of exercise in a week (which is the prescribed minimum amount of activity in a week for an average adult), you should do 50 minutes of exercise thrice a week or you can plan accordingly. You can decide on which days you are going to do it and the time.
You have more chances of success this way.
Even if you miss a day, get back on track as soon as possible.
This will keep you going until you reach your goal.
If you find that you couldn't achieve your goal as within the planned period, you can reschedule it.
This will give you an idea of how much time you need for each activity and can plan better in the future.
Planning is a skill that you can master by practice.
3. Not writing them down
Are you a person who has goals but don't think it's not important to write them down? You might be thinking, I know what I want. I'll achieve my life goals anyway.
You might be wrong.
Research by Dominican University of California psychology professor Dr. Gail Matthews proves that written goals have more chances to be achieved.
According to her study, you are 42% more likely to achieve your goals if you write them down.
I can personally vouch for this because I complete almost all tasks in a day that I have written down the previous night.
It really works.
But on those days where I have only thought I should do a task, I mostly forget it, or I simply procrastinate it. For scheduling my days, I started using a bullet journal, and my productivity has gone up.
Related:
What happens when we write down goals?
It is said that an average human being has an average of 12k-60k thoughts a day.
And most of the time we are thinking the same thoughts again and again.
With so many thoughts floating around in our brain, it is difficult to focus and take action.
When we write down our goals, these thoughts become concrete. They take a form. Our brain knows this is something serious.
So our conscious mind tends to remember them more and we notice more opportunities and ideas coming our way to accomplish them. That doesn't come when just thinking.
The idea in our mind gets clearer and we get an actionable plan to act upon. Thus we have more chances of doing anything we write down.
Think about what you want in life the most. Choosing that desire as the destination, make a step-by-step plan to reach there. Write down each step. Take consistent action.
You can make any dream a reality this way, if you work long and hard enough.
You might also like:
If you like what you are reading, please take a moment to PIN and share!