8 things you must do on a Sunday for a productive week
Ever felt you can do more during weekdays but you end each week feeling disappointed?
Everyone likes a productive day. Because, at the end of the day, you slip under your blanket feeling content and happy. But some days don't go as planned. But that's okay since all our days are not meant to be the same.
But if you want to make most of your days by not wasting the time you get, planning helps a lot. One of my favorite things to do on a Sunday is to make a plan for the week. It helps to stay on track with my goals and make my weekdays productive.
So let's see what are some productive things we can do on a Sunday at home. Of course, the items on this list are not meant to be done in one day. Pick what resonates with you and see how it works for you.
So what are some Sunday habits that can help you to have a productive week ahead? Let's see.
1. Start the morning slowly
One of the must-do things on a Sunday is relaxing. We start all the other days in a hurry to go to work or send people at home to school/work etc.
So give your Sunday morning a slow start, sleep in for an extra hour if you want to, or just lie in your bed cuddling your kids/pets/spouse for some time.
When I sleep in, I try to be careful about not oversleeping because that just ruins my day and I feel tired. I just get thirty minutes or one hour of extra sleep if I need to.
Or else, I like to wake up at my usual time and have the time for myself before everyone wakes up.
Getting enough sleep is crucial for your productivity during the week, so make sure you catch up on sleep.
Related: 11 poor morning habits you must quit to stop ruining your day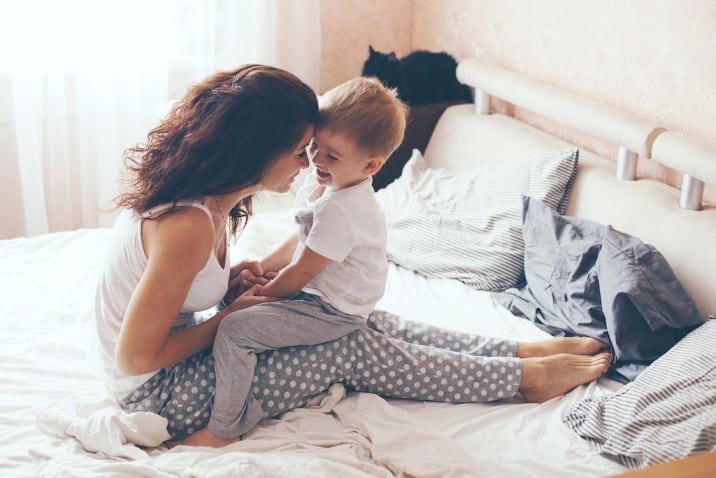 2. Do a braindump
Brain dumping helps to decrease the stress and anxiety we all have during the week about getting different tasks done, be it work-related tasks or the seemingly never-ending chores at home.
Write it all down in a paper or a journal. I do it in my bullet journal. So write everything that comes to your mind that you want to do during the week, in no particular order. Be it related to work, home, school, relationships, etc. Write everything down.
The benefit of putting it on the paper is, it helps to clear your mind of looping thoughts. You know that information is safe on paper and that you are going to do something about it. Brain dumping also helps you to not forget important tasks.
And that's my next point.
3. Make a rough plan for the week
Once you have written down everything, divide your weekly tasks based on their priorities. I do all of these planning in my bullet journal. You can make use of any planning method including smartphone apps.
But there is something about writing with your hand if you ask me. According to science, writing things with your hand helps you to remember it more and it is called the modality effect.
Schedule the high priority tasks first and add it to your calendar (or planner). And then schedule the rest of the low-priority tasks. If some tasks can wait for another week, that's fine too. Make sure to mark it in your planner for next week.
Now you can prep for the tasks if needed. As a content creator, I decide which posts I will be writing each week and do a quick research and write outlines for all the posts I want to write.
It makes my work week so productive because I am all prepared for the week. I just need to open the word processor and start writing.
Preparing for the week ahead saves you a lot of anxiety too. You don't need to be very specific about the details but a rough plan is enough.
Related: Here is why weekly planning is a surefire way to increase productivity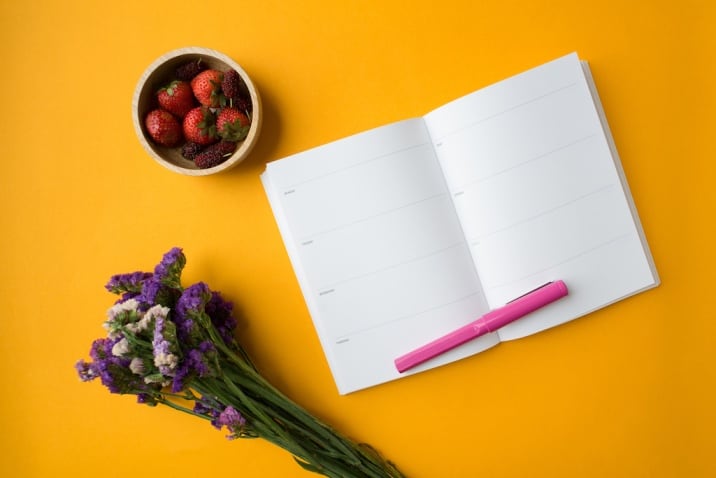 4. Do meal planning and grocery shopping
Planning your weekly meals in advance saves you a lot of time and stress during the week.
It helps to buy groceries in advance and save yourself from the disappointment of finding an empty bottle of pasta in your pantry when you are about to make your signature pasta dish.
And also if you are indecisive like me, you can get lost in the confusion of what to make for Thursday dinner. It usually eats up a lot of time and energy for me and I absolutely hate it. Weekly meal planning works and it has been a huge time-saver for me.
If you ask me, it's a non-negotiable productive weekend routine. And the next routine goes hand-in-hand with meal planning.
5. Do meal prepping
One thing I like to do to prevent myself from reaching for unhealthy food when hungry is to make meals and healthy snacks in advance.
If not full meals, you can do meal prepping by cutting veggies, cooking meat, and making healthy snacks for the week ahead.
Meal planning and prepping are great ways to feed yourself and your family healthy meals, even if you don't have the time and energy during the week.
Related: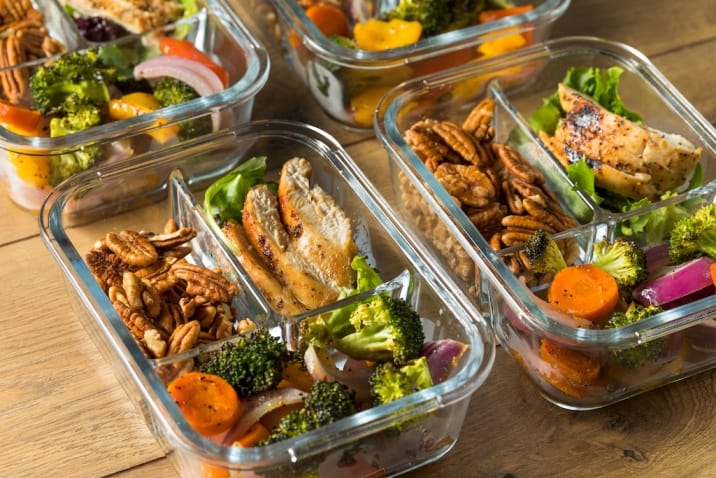 6. Clean up your space
A clean and clutter-free space is directly related to your productivity. You can make use of Sundays by organizing your wardrobe, doing laundry, cleaning bathrooms, cleaning the fridge, vacuuming, etc.
Make sure all the clothes you need on Monday for kids' school/work etc. are laundered so that you can avoid panic come Monday.
You don't have to do it all on a single Sunday, but give attention to the tasks that are due.
Cleaning is therapeutic because it gives you a sense of accomplishment and a freshly organized/cleaned space uplifts your mood.
7. Indulge in self-care
This is one of the must-do things on a Sunday if you don't get enough time for self-care on the weekdays. Since you do chores and run your errands on the other days of the week too, make self-care a non-negotiable part of your Sunday.
Do a Mani/Pedi, put on a face mask, get a spa massage, relax on the couch with a book, go for a movie or do whatever you feel like doing to make yourself feel better.
Self-care is one of the productive routines that I always try not to miss on weekends because it helps me to recharge myself and allows me to get a break from the hustle and bustle of the workweek.
Related: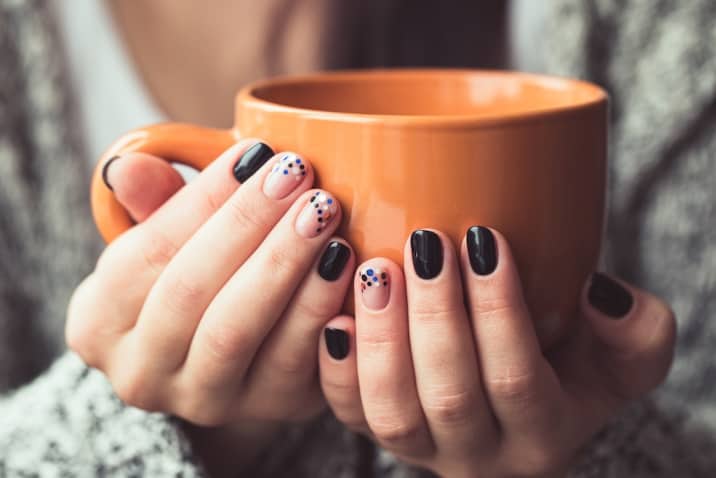 8. Conduct a family meeting
This is a ritual I do with my kids, not necessarily on every Sunday, but whenever it is called for.
We print out family meeting papers and discuss matters that are not working for us and brainstorm together to come up with solutions that we can implement.
This little ritual helps us to keep in touch with our family values and also at the same time everyone gets the opportunity to speak up to talk about their problems.
As humans, we all want to feel heard and get our emotions validated. The meeting helps to do that and at the same time helps to create a stronger bond with the family members.
So these are some Sunday habits I have in place for staying productive during the entire week. I like to not waste a precious day ever and therefore try to use weekends wisely. For me, weekends are all about slowing down and relaxing, but at the same time, prepping for the week ahead.
What are your productive Sunday habits? Let me know in the comments below.
More reading:
Like this post? Please take a moment to PIN and SHARE!