How to improve focus and concentration (7 proven tips)
You must complete the project today.
But no matter how hard you try to focus, your mind keeps wandering to the la-la land.
Frustrating, isn't it?
Improving your focus can greatly increase your productivity.
Whatever task you are trying to do, be it working on a file in the office, or studying for an exam or even if you are a mom trying to cook a new dish in the kitchen, you need focus to complete tasks in the best manner.
**This post contains affiliate links. I may receive a small commission at no extra cost to you if you make a purchase through my affiliate link. It helps me run this website and create useful content for you. Thank you for supporting my blog :-)**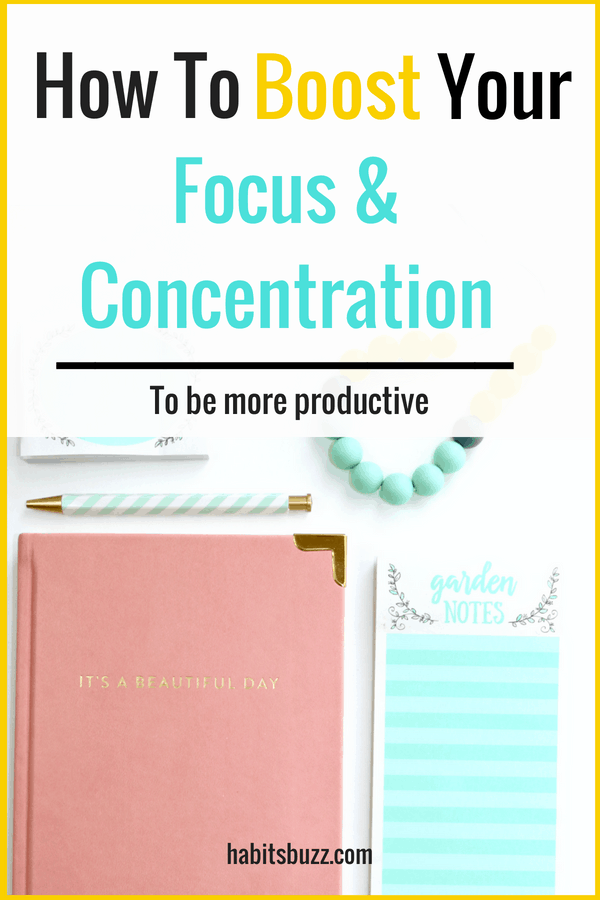 How to improve focus and concentration?
What is focus?
Focus is defined as a center of activity, attraction or attention.
When we decide to focus on one thing, we set aside everything else and work on it. But the problem arises when our mind starts wandering and we can't just get it done.
Here are some tactics to increase focus and concentration.
1. Declutter your mind and work environment/home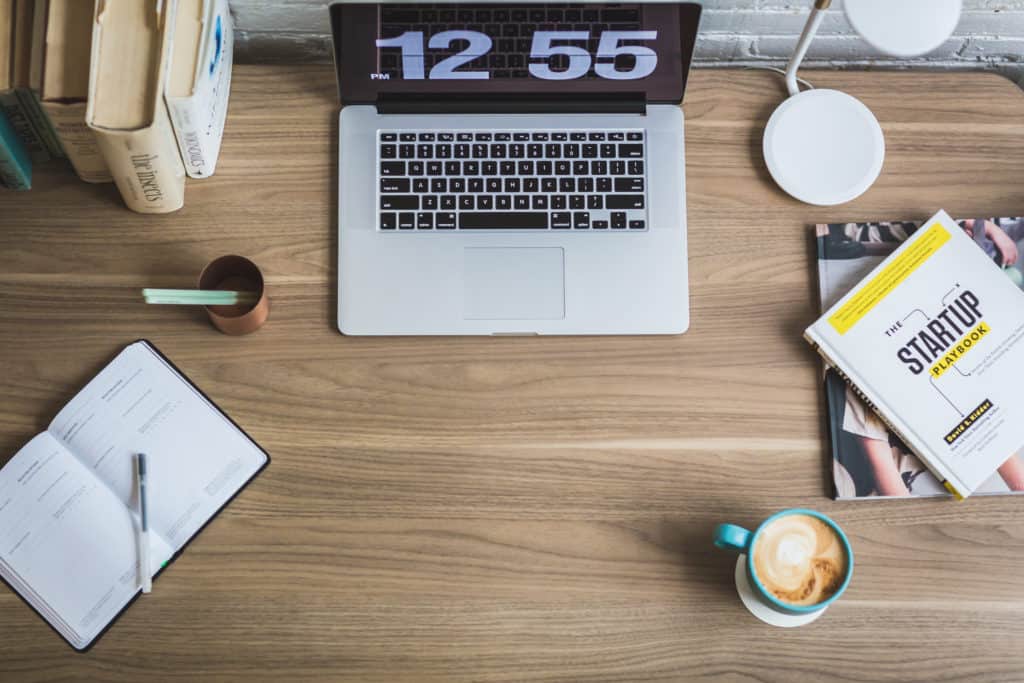 Clutter affects your brain and its ability to focus. Clutter can be physical as well as mental.
Sometimes, your mind is filled with items on your to-do list for the latter part of the day. Or you are thinking about the behavior of your kids.
The solution?
Identify the most important tasks for the day.
Schedule these tasks so as they get done in the morning.
When the most important tasks are done, you can be relieved from the mental clutter.
When other tasks come up, schedule them for another time, maybe in the evening. So if you know it will get done later, you can focus on the current task with full attention.
But, when you schedule an important task for the evening, it is all you can think about from the morning till evening. It makes you lose focus on whatever you are doing in the morning.
For night owls, they wake up after having done the important task at night. For them, it's the right time to be distraction free and get the creative juices flowing.
The key is in finding the right time that suits you to reduce the mental clutter to increase focus.
Also, you must get rid of the physical clutter.
According to a study done at Princeton University Neuroscience Institute, clutter competes for your attention and it affects your ability to focus.

So clean your desk on a daily basis.
Imagine working in a neat and tidy environment. It frees up your mind giving space to think. When there is nothing to distract you, your work can be done easily.
It also helps in finding things easily. If everything is in its place you can save time and energy. Or else, you may stress out looking for things when there is work to be done.
2. While working keep the distractions away
Technology can be a boon or bane depending upon how you use it.
If you keep your smartphone near you while working it can cause you to check emails, or social media feed frequently. This affects your ability to concentrate when you get back to work.
Smartphones have made our attention span short and we always crave for stimulation of something new. This keeps us making check it frequently. Sometimes this is an automatic behavior. We do it unconsciously.
It's because all activities that give pleasure make our brain release dopamine. It controls the reward and pleasure centers of our brain.
Once we get the hang of it, we crave the pattern again which leads to habit formation. Thus we repeat the behavior again and again.
Solution: Keep your smartphones away unless you don't absolutely need it for work.
Or turn off all the push notifications.
Or even better, turn your mobile data off. I switch on my mobile data only when I want to check notifications. This helps me from getting distracted by the notifications.
Cal Newport, the author of Deep Work says:
Efforts to deepen your focus will struggle if you don't simultaneously wean your mind from a dependence on distraction. Much in the same way that athletes must take care of their bodies outside of their training sessions, you'll struggle to achieve the deepest levels of concentration if you spend the rest of your fleeing the slightest hint of boredom. Constant attention switching online has a lasting negative effect on your brain.
3. Get enough sleep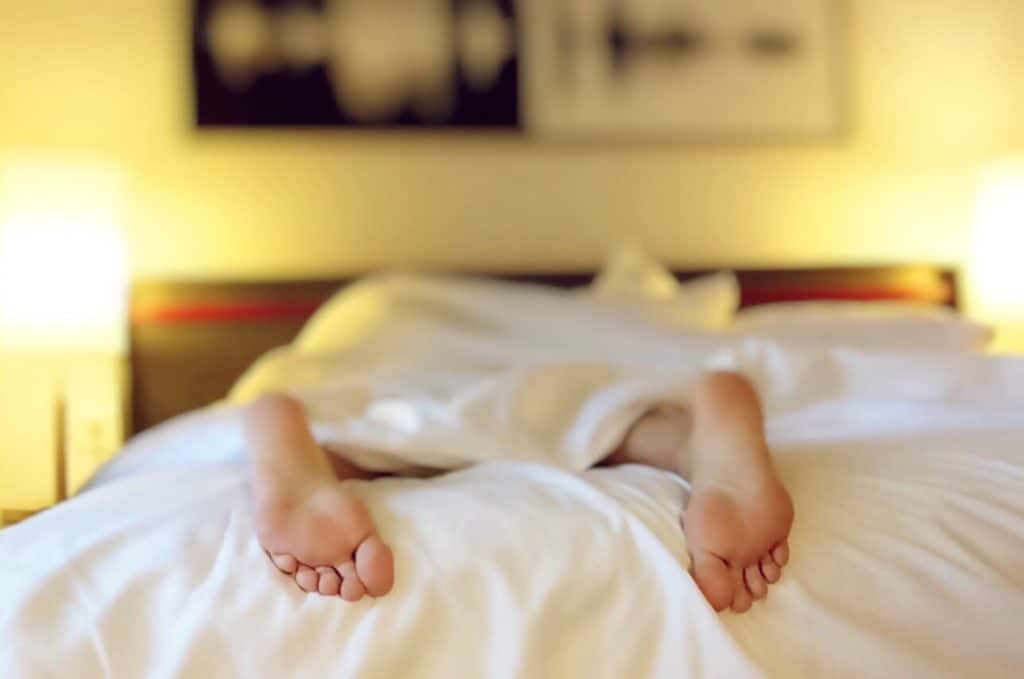 Lack of sleep can make you tired due to reduced availability of oxygen. It is hard for you to focus and make decisions when you are tired. It can also affect your creativity.
An average person needs to sleep 7-8 hours daily.
Avoid screen usage at least an hour before bed as the blue light from it can interfere with the quality of sleep.
4. Get moving more often
Dr. John Ratey, the author of the book "Spark-The Revolutionary New Science of Exercise" and the Brain speaks about the relationship between exercise and optimal brain functioning here.
Exercise turns on the prefrontal cortex of the brain, also known as the CEO of the brain. A quick burst of aerobic exercise turns on that part of the brain increasing the level of neurotransmitters like dopamine in our body and flooding the brain with oxygen. This helps in increasing concentration and focus.
Related:
5. Meditation
It's okay even if you can't spend hours sitting still on a mountain. You can spare at least a few minutes a day to do meditation.
It works in increasing focus, time and time again research proves it.
If you are just starting out, you can meditate for 5 minutes. Or even 2-3 minutes will do.
It depends on you. It's not the time that matters in the beginning, but consistency. And what matters is you get started. Start with small time duration so that you don't feel overwhelmed or unmotivated to continue.
Related:
6. Have brain foods
Food has surprising benefits apart from helping to survive and provide energy. Food can affect our mood, increase energy, mental clarity and remove brain fog.
Most of the time we overlook the wonderful benefits that food provide, and even don't recognize our lack of focus could be due to not eating proper food items.
Stay away from sugar and trans fats as they can make you feel depressed and mentally foggy.
These are some of the foods that help in increasing your focus and concentration. Or rather, they can be called brain foods and they are berries, eggs, fatty fish rich in omega-3s, avocados, celery, dark chocolate etc.
For more information on brain foods, I suggest reading this article.
7. Pomodoro technique
Pomodoro is a great technique to stay focused on a particular task. I recommend this technique if you are working on a task that requires focused attention like writing, solving a problem at work or studying.
I use Pomodoro technique to write and has helped me in improving my focus on the task at hand.
How to use the Pomodoro technique?
Set your timer to 25 min and start doing focused work till the timer goes off.
It is important to avoid reacting to any other thought asking you to do this or that. Like, checking a mail that just came, or searching for something you have been thinking yesterday etc.
After 25 min, take a 5-minute break.
Continue this again for 3 more sessions with a 5-minute break in between.
This works for some while there are people who can concentrate for more than 25 min.
According to Wikipedia,
Common estimates for sustained attention to a freely chosen task range from about five minutes for a two-year-old child, to a maximum of around 20 minutes in older children and adults.
If you are like me and can't focus for a long period at a stretch, you can use this method.
Conclusion
These are some ways you can increase focus to get more productive work done.
Sure I could have left out some points. What other methods work for you in increasing your concentration?
Please comment below. I'd love to know!
If you like what you are reading, please PIN and SHARE!