How to overcome procrastination caused by fear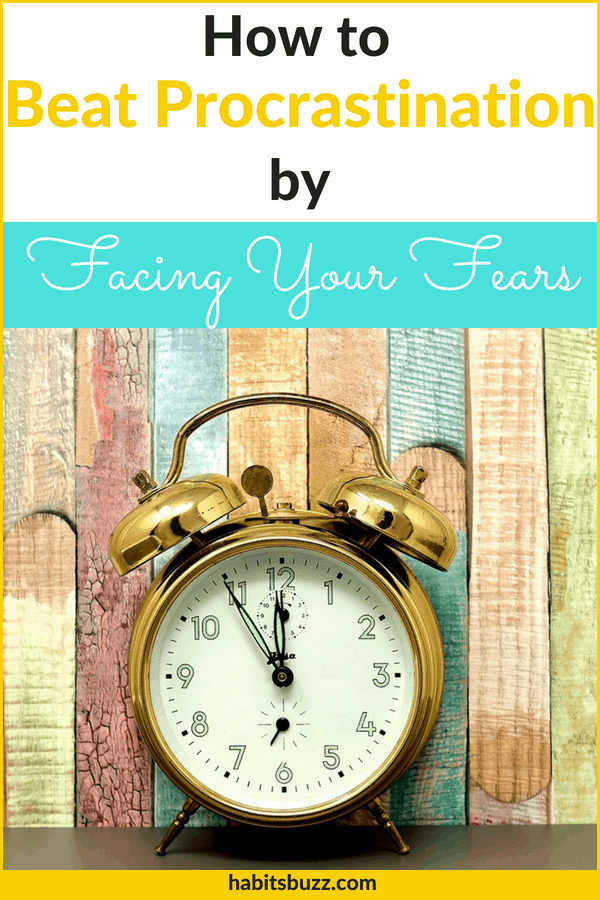 Can you think of a valuable asset you have with you right now?
No matter where you come from, everyone is given this asset.
It's nothing else, but time.
But, think about how we take care of it.
Are you living in a way, where each day of your life is as productive as possible?
No, I'm not suggesting you live like a robot and live only from a list. But as humans, to be successful in life, you need to plan your days and have an ongoing system to get things done.

But we tend to procrastinate on some important tasks no matter how hard we try. The reason may be deep without us realizing it.
Laziness isn't the only reason we procrastinate. It could be the underlying fear of failure.

Related: 8 smart tips to overcome laziness and skyrocket your productivity
Read on to find out how to beat your fear to overcome procrastination.

**This post contains affiliate links. I may receive a small commission at no extra cost to you if you make a purchase through my affiliate link**
Why fear makes you procrastinate?
Fear of failure haunts you when you have one or more of the following fears.
We fear failure when we doubt our abilities. Self-doubt and lack of self-confidence lead to inaction. Even when we think it's something we should do, we are unable to take action. We procrastinate.
As a result, many people go to their graves with their dreams buried in them.

Don't die with your music still inside you. Listen to your intuitive inner voice and find what passion stirs your soul.

-Dr. Wayne W. Dyer
How to overcome fear from killing your potential?
Take a sheet of paper and write down the most important task or goal that you tend to procrastinate. And come up with 5-10 reasons why you think you can't do it (these are your fears).

Now for each reason, think about what can be done to solve each one. Here you get an idea on what's causing you to procrastinate and you are identifying the solution to each problem.
You can brainstorm more and get more ideas on how you can solve each one. Google is your friend here. You can find tons of articles on solving literally whatever problem you have.
It might be learning new things about your subject, acquiring new skills, or having to figure out about setting aside more time for it.
Writing by hand is important as it gives you more clarity to your thoughts.

Here is a list of some of the fears you might be having.
1. Fear of losing time and effort if you fail



Everyone can have this fear when starting anything new.
What if all my effort goes under the drain? I would lose all the time, money and effort I spent on it. I could spend it on something else which seems safe.
Such thoughts cause you to procrastinate and paralyze you from taking action. But how do you know what will work for you? Unless you don't try something, you never know.
It can work or not. If it works, hurray!

But if it doesn't, I would say it's still better than not trying and wondering "what would happen if I had tried". If you fail, you now know what works for you and what doesn't. You might learn something in the process that you can use in the future.

Napoleon Hill, in his bestselling book, Think and Grow Rich, says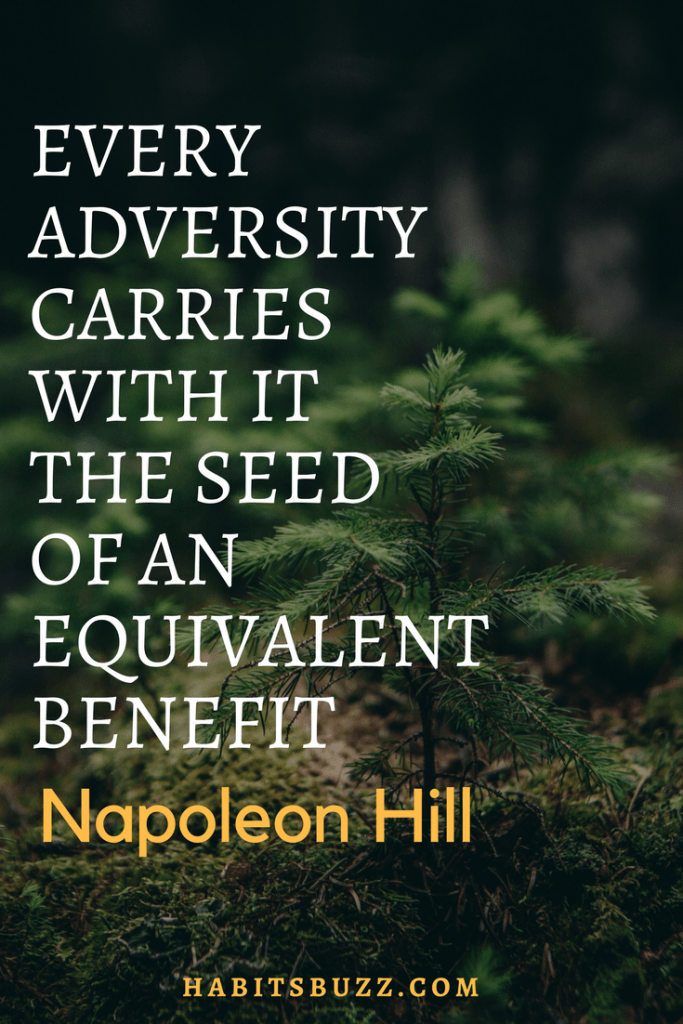 If you don't try new things, you never grow. Think about being in the same place exactly a year from now.
You don't want that, do you?

Jack Ma, the founder of Ali Baba failed many times before becoming a billionaire. He is a master of perseverance. You can be too.
2. Fear of being ridiculed
You are afraid you will make fun of yourself and you worry about what others will think. Especially if you fail, you think you won't be able to face others.
Truth be told, nobody gives a damn about what you do in life. Except for a handful of people. And they will always count on you no matter what happens.
Leave the rest of the people whom you worry about. Everyone is worried about their own lives and what they should do. Even our loved ones think mostly about themselves in a day.
Don't you think it's true?
What do you think about most in a day?
We are worried about our work, family or health. And we worry about how we come across to other people. Even if people say something about you it is their opinion, it need not be the truth.
No matter whatever you do in life there will always be people who don't think highly of it. Everyone may not like you or your work. And you know what?
It's okay.
They don't need to love what you do and you don't need everyone's acceptance to succeed in life.
I used to worry about what people think of me all the time. The biggest breakthrough came to me when I learned that they don't think about me all the time. What a relief!
So forget about people. Be your own boss.
3. Fear of not being good enough/smart enough
Self-doubt can be crippling.
It prevents you from taking action, even when your heart screams you want it.
First of all, know that you are not alone in this. Everyone feels they are not good enough/smart enough at one point or the other, especially when starting something new.
Solution:
1. Acknowledge it
Let that thought come and go. Acknowledge that you have it.
The key is in not letting it overpower you. Remember everyone has it and it needn't be the truth.
2. Analyze the thought
Think about why you have it.
It may be because you are looking at people who have had massive success in their field and comparing yourself with them.
But it is absurd.
Because you are not seeing how they reached there. They started like you, at the lowest rung of the ladder.
Everyone has to start somewhere. You polish your skills and acquire more knowledge as you go. You can never start being an expert.
3. Come up with ideas on how to solve it
Look up to your leaders with a curious mind. Learn how they made it to the top. Find out how you can do the same. At the same time don't be intimidated by their success.
It's when you think about only the end result, you get the fear.
Here is a task for you.
Break down your goal into simple steps.
For example, if you want to become a singer, instead of doubting your ability, think about what you can do now to pursue this goal.
As the first step, you can join a music school and start learning and practicing.
You can surely do that.

But if you look at Beyoncé or Lady Gaga you will feel overwhelmed by thinking you can't be them. Remember, they started like you.
Related: 3 mistakes to avoid if you want to achieve your goals
4. Fear of not having enough skills
Make a list of all the skills you need in your desired field. Read books or blogs on how to improve those skills.
In this age of instant connectivity, it should never be a problem. You have numerous courses available on any skill you want to achieve. Sign up for a course online or offline.
Build the required skills gradually, one by one. Human beings are made in such a way that we can master almost any skill with the right training and positive attitude.

Conclusion
Conquering your fears one by one is essential to stop procrastinating. Hope this article has helped to understand your fears and inspire you to take action.
What is it that you struggle with and makes you procrastinate? Please comment below.
More reading:
If you love what you are reading, please take a moment to PIN and share!