Personal Development: A guide on how to get started
I have been passionate about personal development as long as I can remember.
And since you are reading this, I know you are too. You want to improve your life as a whole or at least some aspect of it.
So, what is personal development?
Personal development is getting in touch with your inner self and achieving self-actualization, which, is the process of maximizing your potential. In other words, personal development is improving yourself by bringing out your skills and constantly expanding your comfort zone, thus creating more from life.
When you undertake the journey of life, you are in it for all the successes and failures. And you need to work on your skills as a person to deal with both. Personal development is, learning to face your fears and expanding your comfort zone and making more use of your capabilities. To live a fulfilled life, you need to grow as a person. It happens when you work on your weaknesses. When you do that, you emerge as a more successful and confident person on the other side.
Fixed mindset vs growth mindset
Carol Dweck, a researcher at Stanford University, is known for her work on mindset.
According to her, people can have two types of mindset according to their beliefs: fixed mindset and growth mindset.
People with a fixed mindset believe that their talents and innate abilities are fixed. If you don't have it, then you can't do anything about it. They never want to look like a failure, so they are not open to learning and new things.
On the other hand, in a growth mindset, people believe you can develop your skills and abilities. They understand you can grow your abilities if you put in the effort and stay persistent.
When getting started with personal development, it is important to have a growth mindset. Because those with a fixed mindset are never open to change, as they believe their traits are unchangeable and therefore do not try. But studies show that you can develop any skill you want if you are willing to put in the practice for a consistent period of time.
**This post contains affiliate links. I may receive a small commission at no extra cost to you if you make a purchase through my affiliate link**
Does it mean you should always be unhappy with yourself?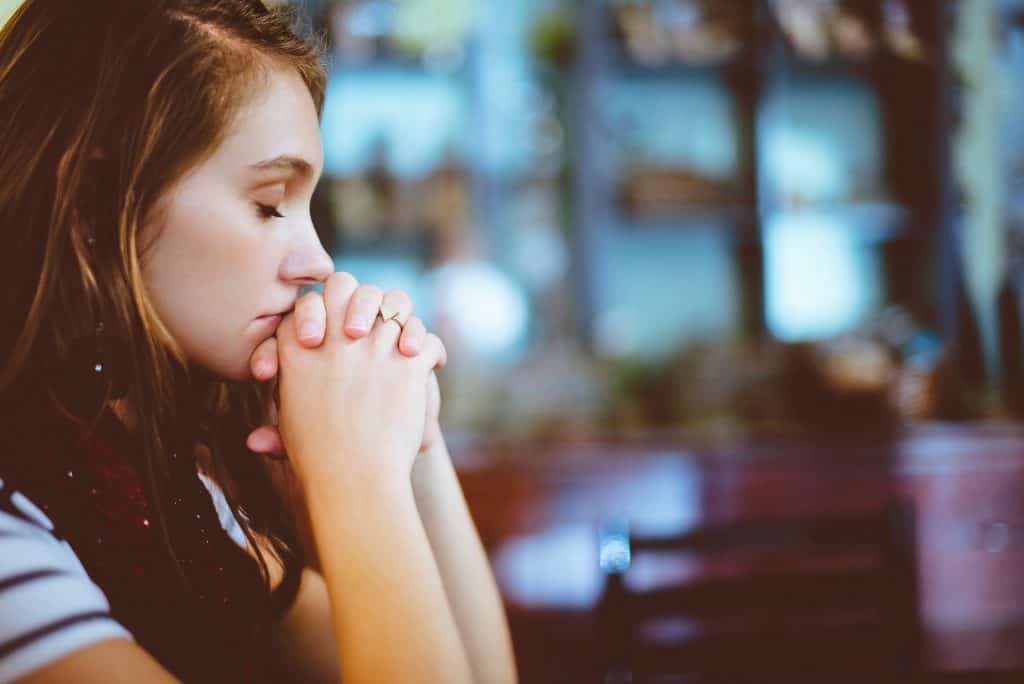 If you are always fixing yourself, doesn't it lead to dissatisfaction with self? You might get the idea 'I'm not good enough' because you are always trying to improve.
It can seem so.
But it's counter-intuitive.
A desire to change occurs when you acknowledge your weaknesses and you feel there is a better way to live. When you strive for more, you learn more and you know that you are improving. In fact, personal development makes you happier and more confident and you begin to see it spreading onto other areas of your life.
It's because to develop the personality you need to seek knowledge. When you learn new things, the new knowledge changes your outlook. And you start seeing the world and your experiences in a new light. You are not unhappy with yourself but you are growing and gaining more confidence. The constant aspiration to growth gives you something to look forward to in life.
Because you die when you stop learning and growing.
If you are happy with who you are, that's great. Personal development is simply acknowledging your weaknesses and understanding your true potential and trying to explore it.
I will give you an example.
Suppose you are a person for whom forgiving others is hard. People wrong you all the time knowingly or unknowingly, especially your loved ones. But as you can imagine, life will get hard for you if you don't forgive easily and hold onto grudges for a long time.
In this scenario, you can do two things.
Live the same way for the rest of your life and be known as a bitter person. Or,

Learn to forgive.
If you choose #2, you have a growth mindset. You're acknowledging it's a problem that is making your life hard and stealing your happiness. So, you search for ways to solve it by working on yourself.
And in your search, you found a book that talks about forgiveness. You read it and suddenly you learn new things you never knew about. You find out why it has been hard for you to forgive, and what to do about it. So now you become a happier person because you know how to deal with the weakness you have.
I hope now you get why personal development is important. There are many things you could achieve in life if you overcome your fears. I have many fears left to overcome in my life. But I am not dissatisfied with my life. I am happy where I am now because I know I am growing. And the road ahead to more growth makes me only happier because of the results it will give me. It makes life exciting to live.
At the same time, I never forget to live each day. Constantly thinking about tomorrow is bad. Today, you think about how far you have come and how you are better than yesterday, even for a tiny bit. That's how you improve yourself over time.
Let's see how you can get started with personal development.
Analyze what areas of your life you need to work on
When starting a personal development plan, you need to evaluate what areas of your personality or life need improvement.
It can be some aspect of physical health or your mental health, or career or relationships. Rate yourself on a scale of 1-10 and write down what you want to improve in each area. Brainstorm how you are going to improve each area of your life. For example, if you want to improve your fitness, you can write suggestions like
You can do that for each area of your life. Here is a list of a few areas that you can work on.
-Health & Fitness
-Relationships
-Mental health and behavior
-Career
-Finance
-Education (learning new things/developing new skills)
Make a plan
Now that you know what you want to improve, planning comes next. Without planning or scheduling, you never get things done and you waste each day wishing away. So don't skip this step.
You can use different tools for planning. Even though you can do it even on a piece of paper, I recommend getting a journal or planner so that you get serious about it and what you write remains with you for future reference and you can record your progress too.
Some questions you can ask while planning:
How much time do I need to accomplish this goal?

What should I do in one month to accomplish this goal in ___ months?

How can I work for this goal daily?

What changes should I make in my daily schedule?

What changes to make in my beliefs to become the person I want to be?

What's blocking me from achieving this goal?

How to solve it?
There are so many questions you can ask yourself while you plan. I will go into detail about it in the future on this blog. Have a brainstorming session with yourself and make a personal development plan.
Related: 10 reasons journaling will transform your life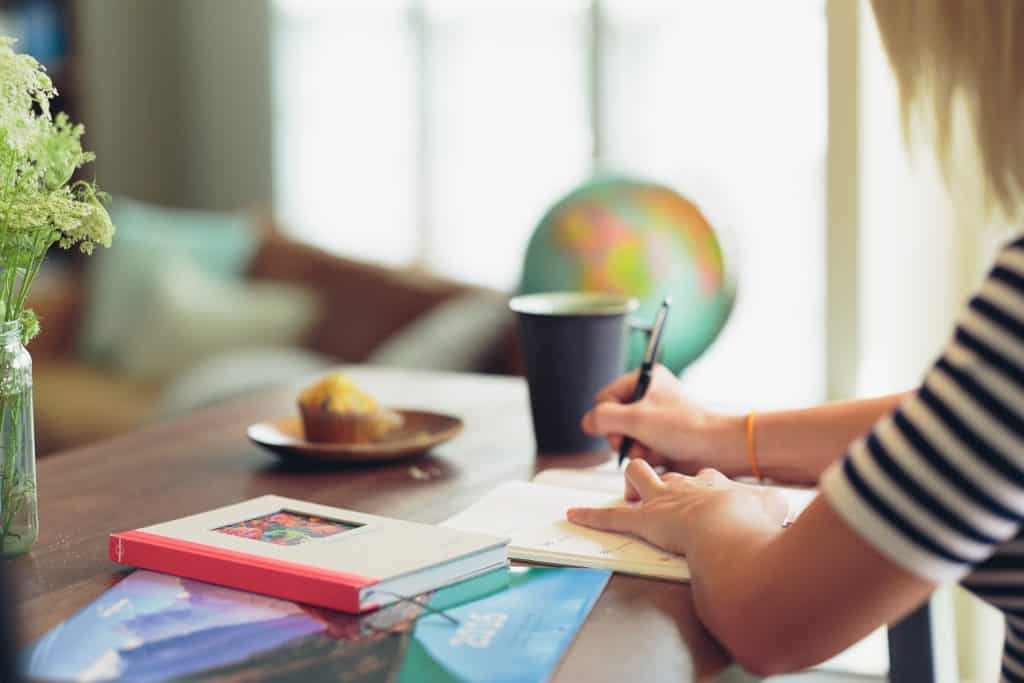 Schedule it
Put it on your calendar.
This step is important too. I always say that my secret to getting things done and making new habits is, scheduling.
For years, I told myself I want to do this and that but never got anything done until I started planning and scheduling.
Right now, I use a bullet journal for all my scheduling and that's the system that keeps me sane and organized.
Therefore, make time for personal development in your schedule.
Related: How to start a bullet journal when you're not artistic (step-by-step method)
Be consistent
In order to see growth, you have to put in consistent efforts. Nothing worth having in life comes easily and quickly. So be present and do the work every day.
To stay consistent you can look for accountability partners. Or announcing your goal in public or saying about it to the people who matter to you is a good idea. It's a proven fact that we perform better when we are held accountable by others as we like to prove ourselves and others that we are not failures. That's human nature.
Another idea is to track your progress daily using habit trackers. I use habit trackers in my bullet journal to keep me accountable. At the end of each month, I evaluate where do I need improvement and set new goals for next month.
You should review your goals and analyze your mistakes on a consistent basis. Having a review system will keep you on track.
Related: 25 bullet journal habit trackers to help you build better habits
Resources to get you started with personal development
1. Books
Books are my number one choice to learn about personal development. My love for self-improvement content started years ago. And I have read a ton of books on personal development.
Books have played a big role in shaping my character and thoughts. Often, after reading a good self-help book, I get a new outlook on life. My thinking is changed and I start to view the world with a fresh pair of eyes.
You know, it's a relief to break free from old limiting beliefs and expand your thought process. It frees your mind and makes you a better person. Now, I can go on and on about reading can influence your life. But, I think you got the idea.
Here are some personal development books that I have read and loved.
2. Youtube videos
If you love watching videos, Youtube has many personal development channels that can check out. They provide quick inspiration and knowledge. Though I doubt whether you would get in-depth knowledge like reading a book, you can get quick motivation from there.
Here are some personal development Youtube channels that you can subscribe to.
3. Blogs
Blogs are a great way to learn new things. Today, there are blogs on literally every topic. And there are great personal development blogs too.
Here are some of the personal development blogs that I love
4. Podcasts
Podcasts are an amazing way to turn your time you spend for daily chores like driving, cooking, exercise etc. into something useful and knowledgeable.
Here are some of the personal development podcasts you can start with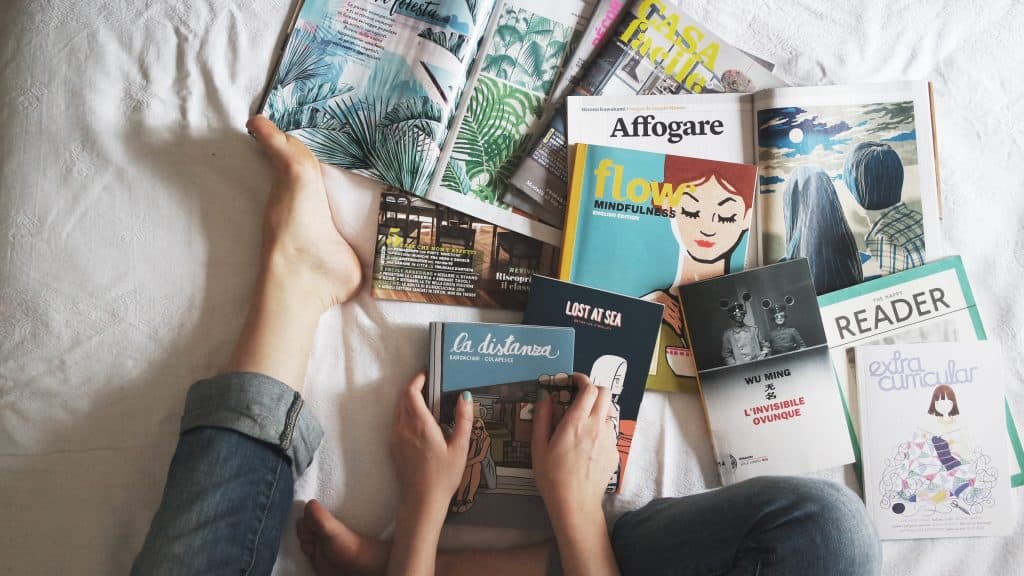 The best personal development advice I ever heard that can transform your life
As I said, I read many personal development books and one such book I have loved is Jack Canfield's "The Success Principles". The book talks about many principles that can help you to take you from where you are to where you want to be.
The first principle is "taking responsibility". Yes, that's the first step you should take towards changing your life. Life will throw you curveballs and when you take responsibility for whatever that happens to you, you start the mastery of personal development.
You can't control many circumstances that happen to you like diseases, accidents, traffic jam, the behavior of other people etc. But you can choose how you respond to them.
When you are diagnosed by a chronic disease, you can either wallow in self-pity thinking 'why me?' or react to it positively. Take responsibility by identifying the cause if any, and do what's in your power to combat it by making the necessary lifestyle changes.
When you are met with an accident that makes you bedridden for a month, it might not be your fault that it happened. Instead of cursing the driver, you can choose to respond to it by using the new free time effectively.
When you blame your circumstances and others, you are playing a victim. When you portray yourself as a victim, you can never achieve anything concrete in life. Because you tend to blame others for everything and you act as if nothing is in your hands.
When you choose to respond to the events in your life as if you are fully responsible, your life begins to change.
More reading:
If you love what you are reading, please take a moment to PIN and SHARE!