10 effective tips to build belief in yourself and achieve your dreams
Whatever you achieve in life comes as a result of the belief you have in yourself.
There are countless stories of people who have achieved great things in life from unimaginable life circumstances just because they chose to believe in themselves.
This includes not only the famous successful people but also common people like you and me.
There was a time in my life when I doubted my abilities in making things happen. I still have my self-doubts but I also know why they are there and how to deal with them.
When you look at a big goal it might feel hard to believe that you can do it.
In fact, some goals can look so impossible and out of reach from where you stand that you would want to discard the idea immediately from your mind.
But do you know that you can practically achieve anything you want in life if you set your mind upon it?
Let's see how you can cultivate confidence and belief in yourself so that you can chase all your big dreams and achieve the full potential of your abilities.
HOW TO HAVE FAITH IN YOURSELF
1. ACCEPT YOURSELF FOR WHO YOU ARE
What has acceptance to do with believing in yourself?
Everything!
When you don't accept yourself for who you are, you doubt your self-worth. You think you are too short, too dumb, too shy, not good enough as others, do not have the same life circumstances, etc. to achieve what you want.
This causes a lack of self-esteem and a certain amount of dislike for the parts of you that you don't like.
It usually happens when we compare ourselves with others. If you have no one to compare yourself with, you wouldn't feel bad, right?
You cannot change where you were born, and you cannot change your physical flaws. And you cannot change your personality type, but you can still make any changes to your behavior depending upon what you want.
So, learn to love yourself despite all your flaws. Because you are unique and there is no other you in this world.
2. SAY POSITIVE AFFIRMATIONS
Affirmations are very effective in changing your beliefs. The lack of faith you have in yourself now comes from the self-talk you have had for years.
You might be saying to yourself things like,
I am not smart enough
I don't have enough money
No one will like what I have to say
These are affirmations too, but the only difference is that they are negative.
When you keep saying this to yourself, you are reaffirming the statements and thus training your brain to believe them as they were true.
Naturally, what happens in your life is a reflection of what you believe. If you do not believe you can be good at math, how much effort will you put in?
Positive affirmations help you to change your current limiting beliefs into more empowering ones.
Identify your limiting beliefs and try to understand why you have them.
Is it childhood conditioning? Were you criticized and judged a lot as a child?
Most of the beliefs we have now about ourselves stemmed from our childhood experiences.
You need to do the inner work to uproot them. It is an ongoing process and may take time but the sooner you start, the better.
I have taken a few courses and membership programs to help me work on my limiting beliefs.
Even though I still have my doubts, I learned how they are there to protect me from possible failures and that I don't need to listen to them.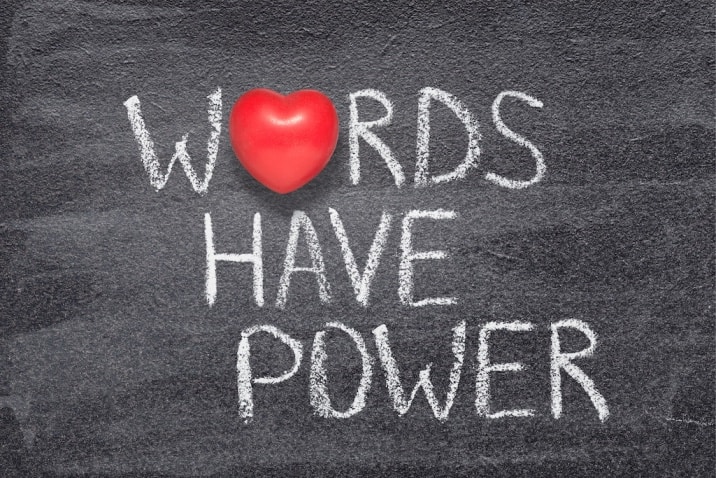 3. REMEMBER YOUR SUCCESSES
When self-doubts start creeping up, try to think about your past successes.
Have you had experiences where you felt something was unachievable but you did it after trying?
It may or may not be related to your current scenario, but it shows how you were able to act upon your faith in yourself and achieve the goal.
4. TAKE TINY STEPS
Often, it's when you think of the end goal that you start losing belief in yourself.
If you are making $500 per month now, making $10,000 may look unachievable and impossible right now.
If you weigh 250 pounds now, losing a hundred pounds and eating healthy may look impossible for you.
When your goals look far away, what you can do is to start small.
Maybe you can aim to earn $1000 next month when you are earning $500 now. Through small wins, you will be able to foster confidence and belief in your abilities.
Celebrate small wins and milestones because they show how far you have come from nothing.
Taking small steps has also another benefit.
It will help to get you out of your comfort zone slowly and once you start enjoying the benefits of being outside the comfort zone, you will be motivated to take big steps as well.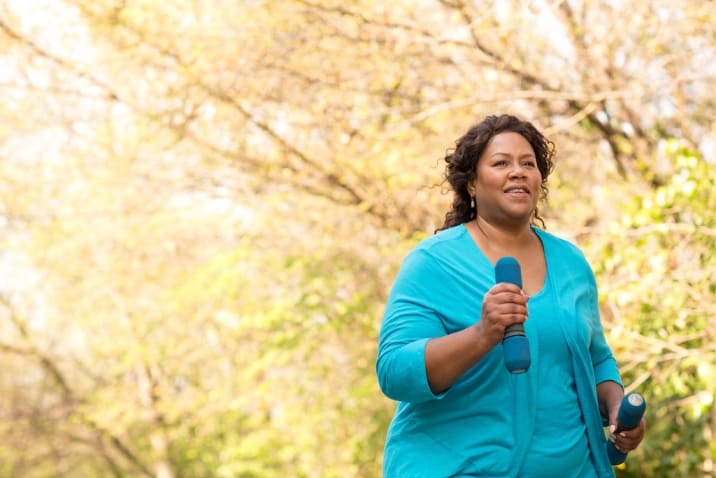 5. TALK WITH supportive PEOPLE
We are often the biggest critics of ourselves. But other people can see qualities of us we don't see in ourselves.
You can talk openly about your struggles with someone you love or work with mentors who can identify your problems and give you the push you need.
Being in like-minded communities can also help in talking about your struggles with others who are going through the same problems as you and help each other by being accountability partners.
When I started blogging, I didn't believe in myself at all. But I joined certain communities where I saw people helping each other and posting about their wins which motivated me to do the same things as well.
And that helped me a ton in building faith in my abilities.
6. BE PERSISTENT
Believing in yourself means being persistent even if the going gets tough.
There will be rejections and setbacks in your journey. But you constantly have to choose yourself even when no one else does.
When negative thoughts enter your mind (ie, the old programming of talking negatively about yourself), use affirmations and positive statements to reframe your thoughts.
It doesn't mean you should deny your feelings.
If you think you are terrible at writing/coding/art, whatever it is, acknowledge it.
You can tell yourself "I may not be good at it right now, but I can learn it if I put in the right effort".
It will keep you optimistic and improvise and learn when you should.
It helps to ask yourself, "What can I do to become better at this?"
Sometimes you can get stuck in a rut and feel unmotivated. It is quite normal to go through all the different phases as a human being.
When you feel tired, take rest and divert your mind to more fun things. And come back when you feel energized again.
Related: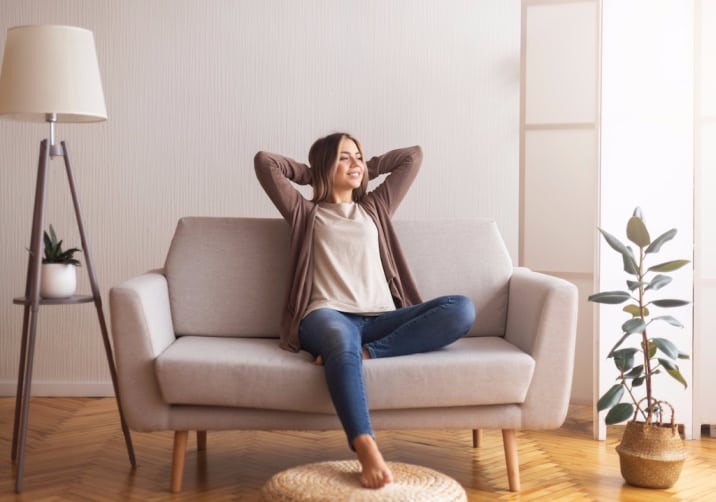 7. KEEP ON SELF-EDUCATING
The lack of belief in yourself can be due to a lack of knowledge too.
There are so many people who aspire to do big things in life but they don't take the first step as they think they don't know enough to pursue the goal.
It may be a lack of technical knowledge or feeling overwhelmed because you don't know where to start.
But luckily we live in an era where every piece of information we want is brought to our fingertips with the few clicks of a button.
Today, it is not hard to find people who have done the same thing you want to do. And so many people are willing to teach the skills online.
Do you want to know how to travel the world as a single mom? I know a blogger who does that and teaches that as well.
Do you want to become a photographer? Or an artist? Or an online entrepreneur?
Whatever you want to learn, everything is available online if you are ready to dig in.
So developing skills is not tough in today's world.
8. TAKE A LOOK AT YOUR SURROUNDINGS
It is hard to stay positive when you are surrounded by negative, judgemental people who try to bring you down with their words or actions.
Leave toxic situations if you need to and set strong boundaries.
Learn to speak up for yourself.
If people don't understand your desires, you must find a way to convince them so that the atmosphere around you is in alignment with how you want to grow.
And understand that it's okay if everyone doesn't believe in you. The only person who needs to trust in you is yourself.
Related: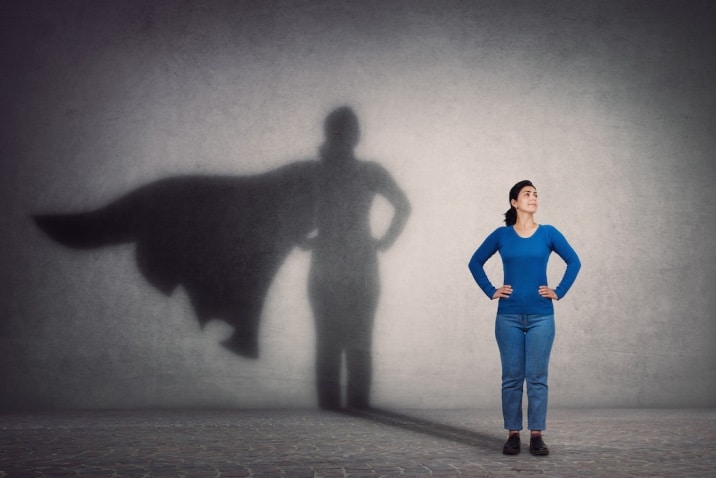 9. WORK ON YOUR APPEARANCE
If you sit droopingly and do not maintain eye contact when you talk with people, it might be showing a lack of confidence.
Have you seen how people who are confident and so sure of themselves walk and talk?
Your posture and the way you take care of your physical appearance influence the way you feel about yourself.
Work on your appearance and make sure you present yourself as someone who is confident.
The way you stand has an immediate effect on your confidence and state of mind.
Here is a useful article on how to improve your body language to project confidence.
10. VISUALIZE
Visualization is one of my favorite things to do when I want to change something about my life and when setting goals.
Visualizing is imagining your ideal future self/life in your mind as if it happening right now.
Your brain doesn't know the difference if it is happening in your mind or in reality.
So when you do visualization exercises, your brain starts to act from the self you are seeing yourself as. Slowly, it becomes your reality.
Keep a vision board of things that you want in life and make sure you look at it every day.
When you see it daily, it won't be hard to believe that your goals are far fetched. It will start to get easier to believe in yourself.
CONCLUSION
If you wait to have confidence before taking action, you will waste further time in life. Do confidence-building activities and take actions that take you out of your comfort zone at the same time.
This will help in building belief in yourself.
More reading:
Like this post? Please take a moment to PIN and SHARE!